If you are the purchaser, e-gifts can be cancelled if you scheduled the email notification to send to your gift recipient in the future, and the email has not yet sent. The e-gift can be cancelled directly through your "My Orders" page on Goldbelly.com. If the email has already been sent to your gift recipient, the purchase can no longer be cancelled and the drop down carrot will not appear next to your order number.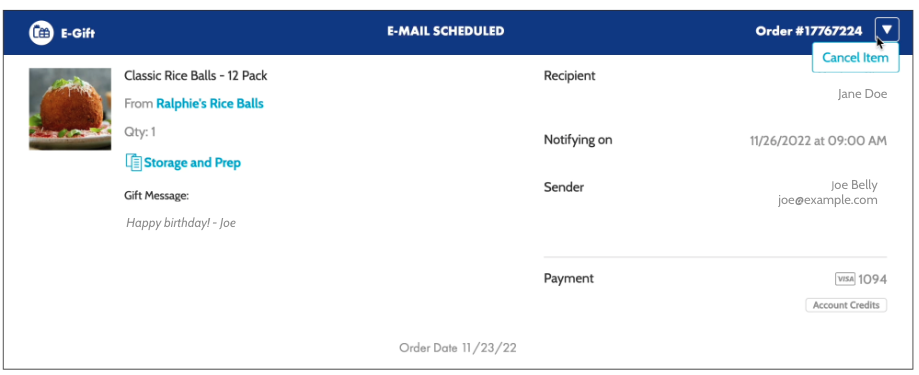 If you are the gift recipient and have not yet redeemed the gift, you can exchange the item for Goldbelly credits to select another item from our site! Click here to learn how to Exchange For Credit.
If you are the gift recipient and already redeemed your gift, it may be possible to cancel your order before it ships. Learn more about order cancellations and modifications here. Should you be able to cancel the order, Goldbelly credit will be issued to your account as the form of reimbursement.