Goldbelly's Send As E-Gift feature is the easiest way to send Goldbelly as a gift! E-gifts allow you to select a special, personalized item on Goldbelly.com for your gift recipient, while providing them with control over the delivery of their item. If you are unsure of your recipient's shipping address or when they'd want to receive and enjoy your perishable gift, an e-gift is the perfect option for you!
When on select product pages, click on the "Send as E-Gift" button. This will add the item selected to your Shopping Cart.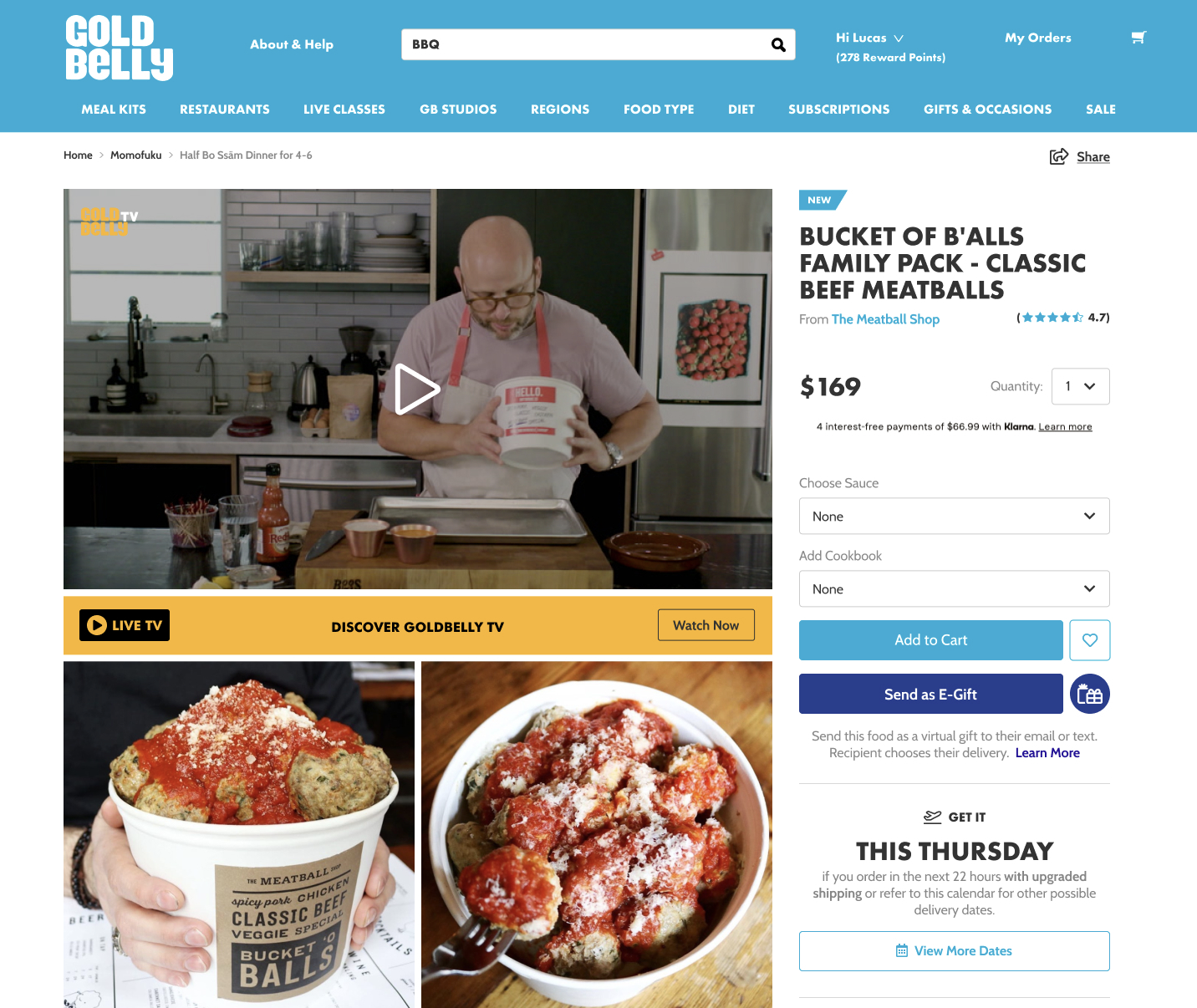 Go to Goldbelly's checkout to enter payment and your recipient's email or phone number to notify them of your gift purchase. You have the option to deliver the gift notification to their email immediately, or select a date and time to notify them in the future.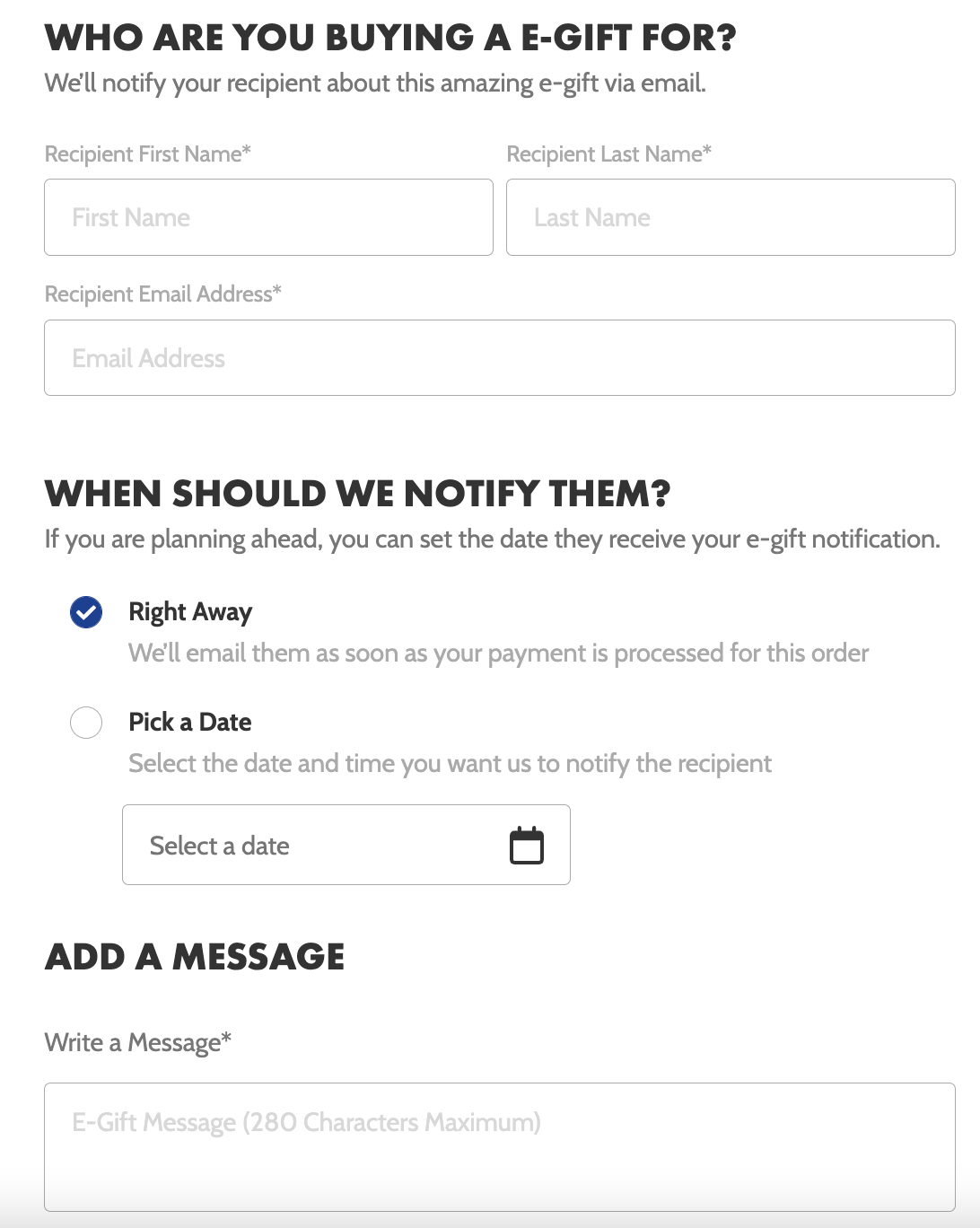 You'll receive a confirmation email for your purchase right away. On the date and time that you selected at checkout, your recipient receives your e-gift via text or email. This email will include a link that brings them to Goldbelly.com to redeem their e-gift!
Your recipient enters their address and chooses the delivery date that works best for them. They will receive an email confirmation once their gift redemption is complete!
To learn more about the e-gift terms, click here.
Please note, at this time not all products on Goldbelly have the option to be sent as an e-gift. If the product you want to gift does not have an e-gift option, you can view similar product by scrolling down, or chat with our Customer Care team for help with recommendations!