We're so excited for your tastebuds to try a delicious gift from Goldbelly! Here's how you can redeem your gift:
You should have been notified about your gift via email. Click on the "Redeem Your Gift" button or link within the message. This will bring you to a redemption page on Goldbelly.com, where you can enter your shipping address and the date you'd like to receive your gift.

To redeem your gift, you must create a Goldbelly account. Please note that shipping fees and taxes may apply, and the balance can be paid via credit card or other available payment method.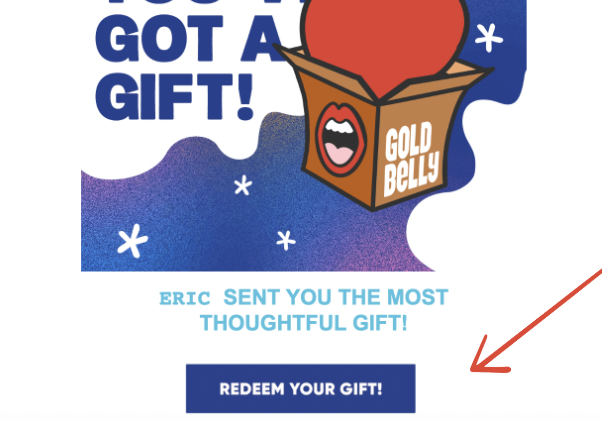 Once your order is confirmed, you'll receive a confirmation email, and we'll ship your order when you've requested it! Easy as pie.
Have questions about the "sold out" gifts or modifying your gift selection? Click here for more information.