It's easy as pie! Your promo code can be added to Your Cart at checkout.
1. Add the item(s) you'd like to purchase to Your Cart, and click on the shopping cart icon to view your cart (top-right side of your screen if you're on a desktop).
2. Click on "+ Promo Code or Gift Card" in blue.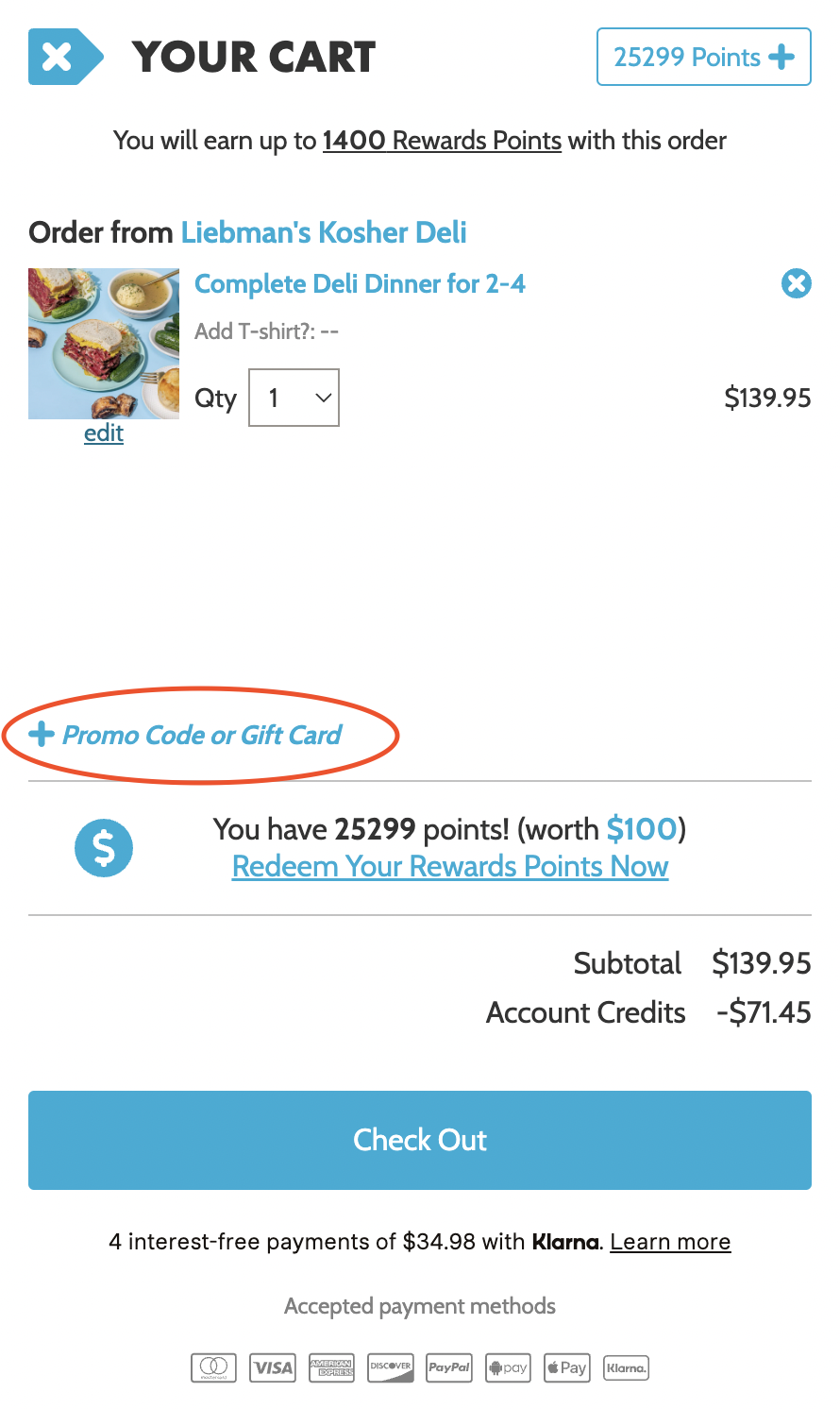 3. Enter your promo code into the box and click "Add" to apply it to your purchase.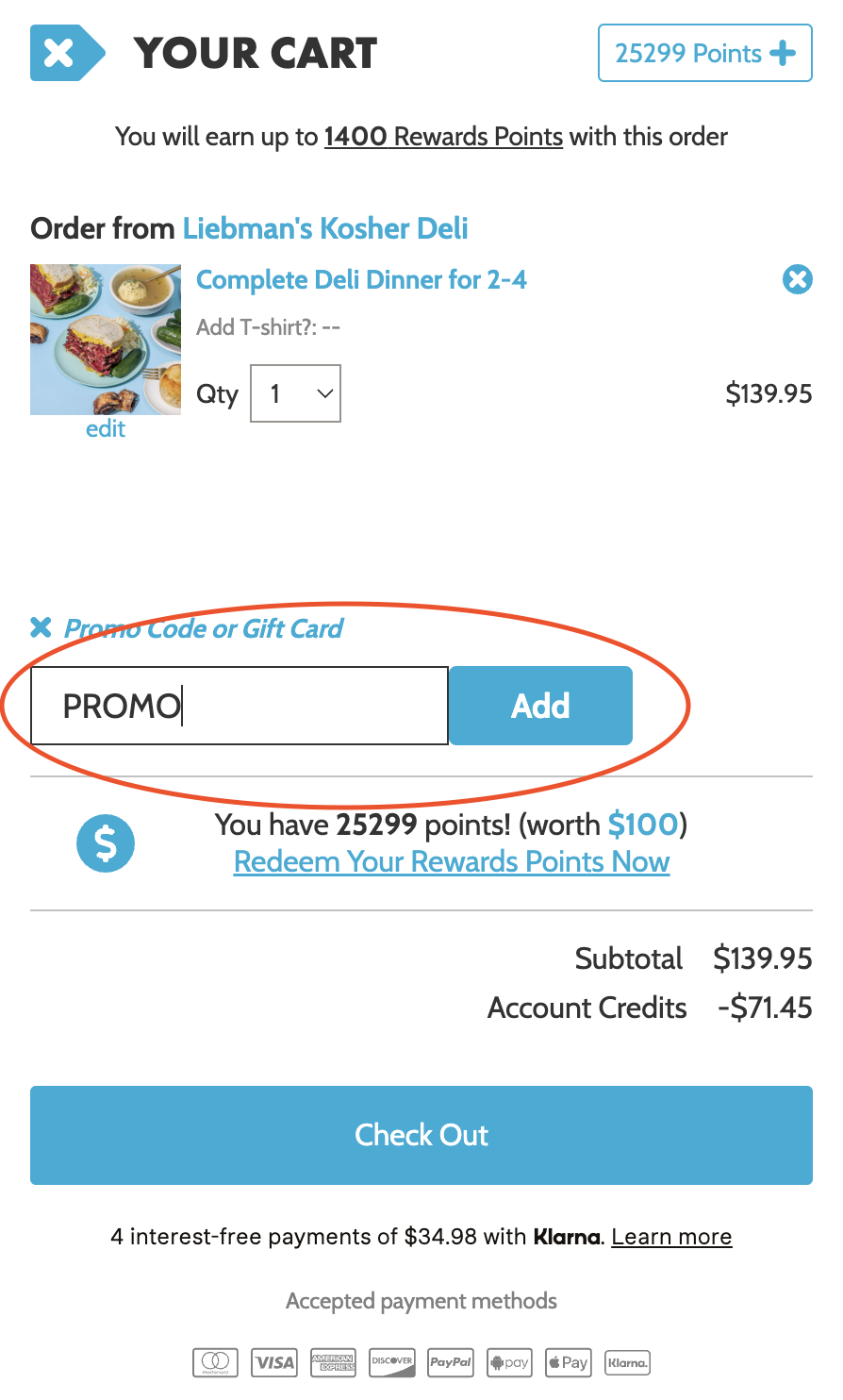 Is your promo code not working? Check here to see if your code qualifies for your purchase.