To redeem your rewards points:
Log in to your account on goldbelly.com
Add an item (or a few, if you're hungry!) to your cart. Once your cart is ready, click on "Check Out". These steps can be seen in the gif below:
At the top of "Your Cart" right side menu, you will see an icon with your total Belly Reward Points and a "+". This is what the icon will look like:
Click on this icon to reveal the eligible rewards that you can redeem for this purchase. Once you click on a reward, and select "Redeem", it will get applied to your order. Please see the gif below for these steps: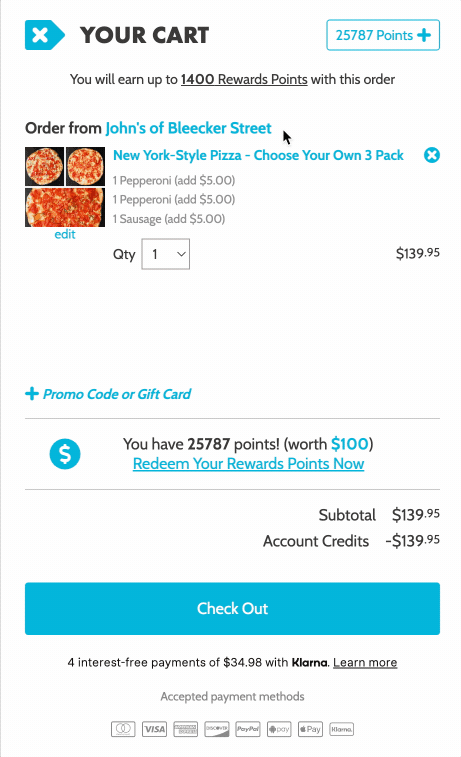 NOTE: Rewards Points are added to your account once an order you placed has shipped. If you do not see points getting applied to your order, please reach out to support@goldbelly.com for assistance.