As a marketplace of "America's best foods", we aim to truly deliver a magical food experience to all our customers. After you receive your Goldbelly order, you'll receive an email titled "How Was Your Goldbelly?" where you can share details about your order experience. Your feedback is critical not only to us and other customers, but to our Merchant partners as well. Providing details like what you enjoyed most and what could have been better about the product itself will help us continue to improve our product offering, elevate the quality of experience and even improve packaging practices for all of our partners.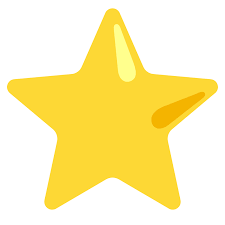 HOW DO I WRITE A THOUGHTFUL REVIEW?
Your feedback is essential for sharing meaningful insights on how our food makers can improve to make every Goldbelly experience magical. Use these thought starters to answer both questions:
Was there an occasion you ordered this product for? (birthday, event, gift or just because)

How did the food taste?

How was the packaging?

Was it what you were expecting?

Were the serving sizes recommended accurate?

Had you had this item before? How did it compare to the last time?

Were you thrilled with the unboxing experience?

Did the product require any level of prep?

Were the instructions provided easy to follow?
What did you enjoy the most about your Goldbelly order?
TIP: Share some positive highlights about the product you ordered
What could have been better?
TIP: Offer constructive and actionable criticism we can share with the foodmaker or meaningful feedback that will be helpful for customers to know
WHY ISN'T MY REVIEW ON THE SITE YET?
Our goal is to ensure all reviews posted are helpful to other customers. Once you've submitted your feedback, all reviews are read before posting to our site. We receive a high volume of submissions; at times it can take longer for your review to flow through our approval process and we are consistently evolving our review process.
All review submissions are carefully read and moderated. Reviews that contain inappropriate content, foul language, personal information, or are offensive in nature will be rejected. Additionally, reviews that contain order-specific details unrelated to the food itself such as carrier delays, are considered circumstances out of our control will not be published.