If the order's "Ships On" date (as included in your confirmation email) is 3 or more days away, you can cancel your own order. Make sure you are logged into your Goldbelly account and follow the simple steps below:
1. Click on your "Check Status" button in your confirmation email.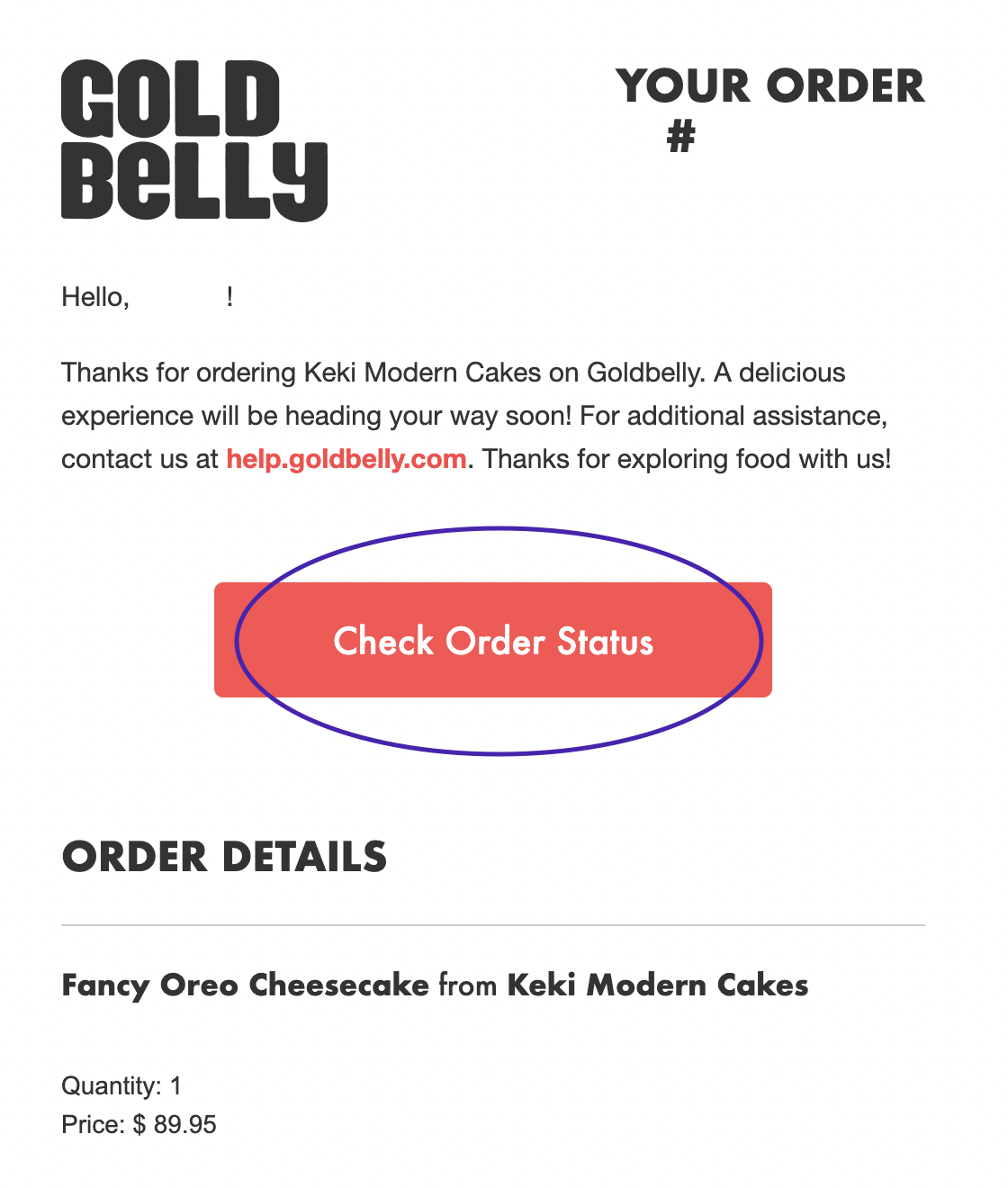 2. Click the button next to your order number. If there is no carat button on the page, a cancellation is no longer possible because the order has entered production. You can learn more about this here.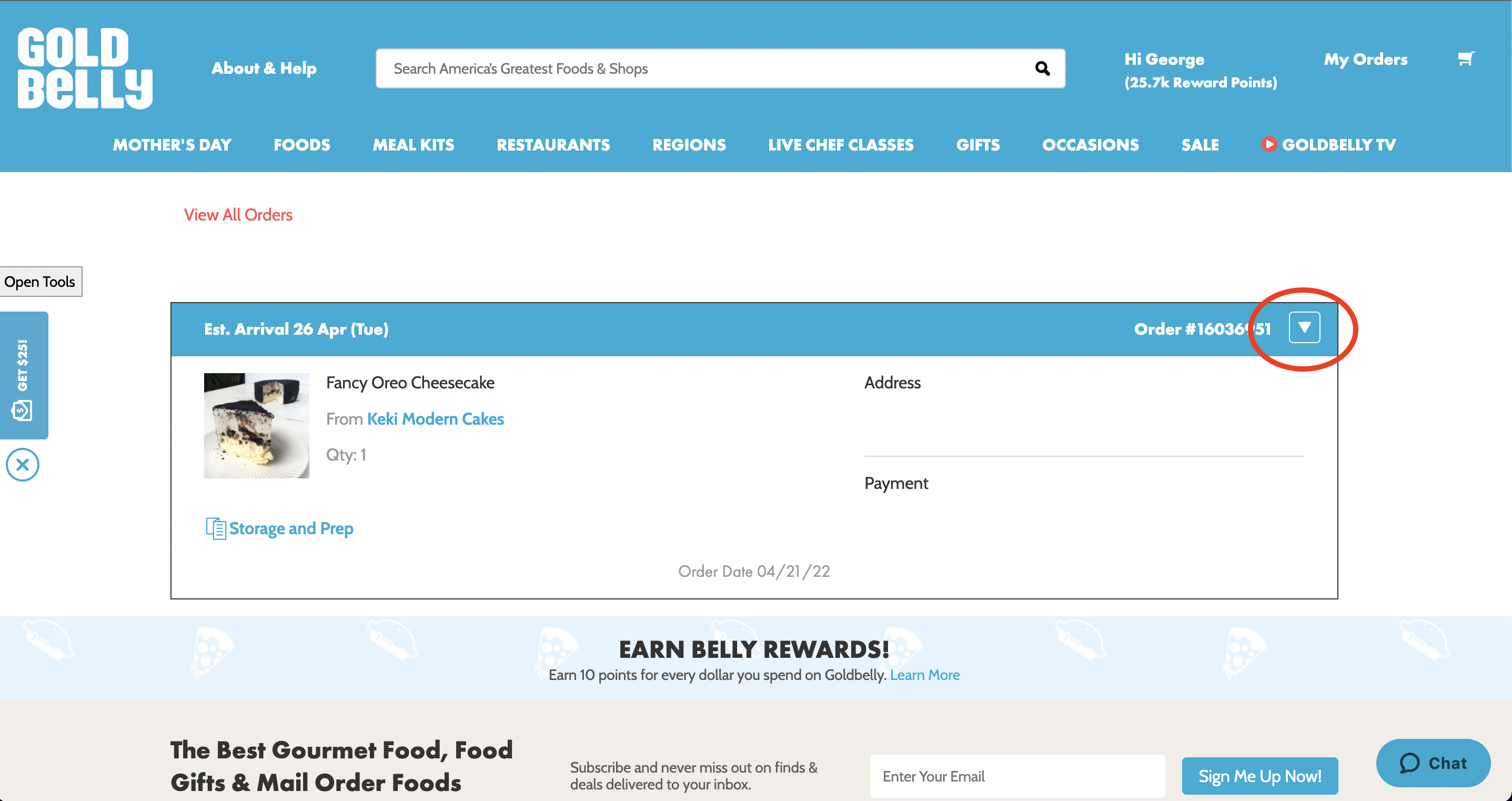 3. Click on "Cancel Order"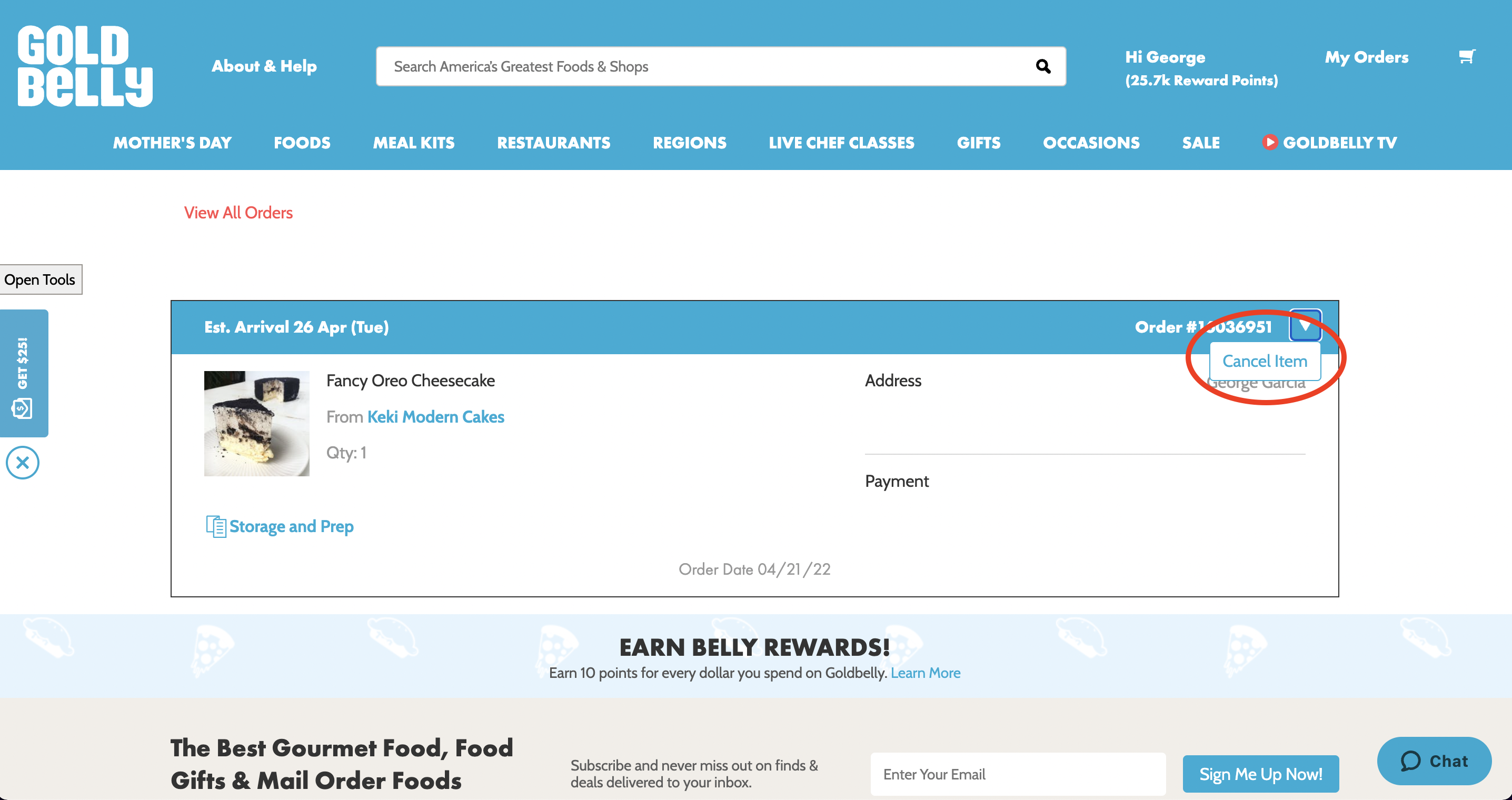 4. Use the drop-down to select a reason for your cancellation. Then click "Save & Continue"; and then "Yes, Cancel Item". (See example below.)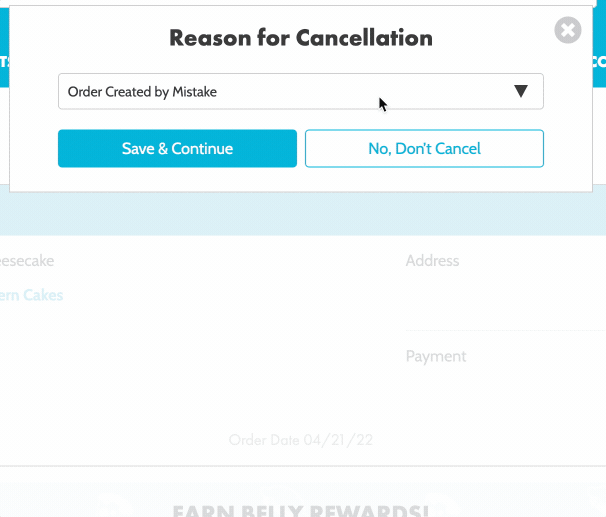 5. Your Order is now canceled!

Need help canceling a subscription, reach out to subscriptions@goldbelly.com or chat with us for further assistance.