We at Goldbelly and our partner shops take enormous pride in making sure that your order is packaged properly and shipped at the appropriate speed, so it arrives at your doorstep in good condition and safe to consume. While we regularly conduct test shipments and adjust shipping speeds or packaging according to the season to mitigate the risk of shipping fresh and frozen foods, occasionally packages are affected by conditions beyond our control, such as extreme seasonal temperatures.
Many of our items are shelf-stable and don't require refrigeration, although they can be refrigerated upon arrival to extend the freshness of the product. In most cases, it is normal for our frozen products to partially or fully thaw in transit. Our products that require refrigeration are safe to enjoy as long as they arrive cool to the touch. You can read the Instructions/Storage section on each product page to learn more about how it should arrive and how it should be stored upon arrival. (See example below)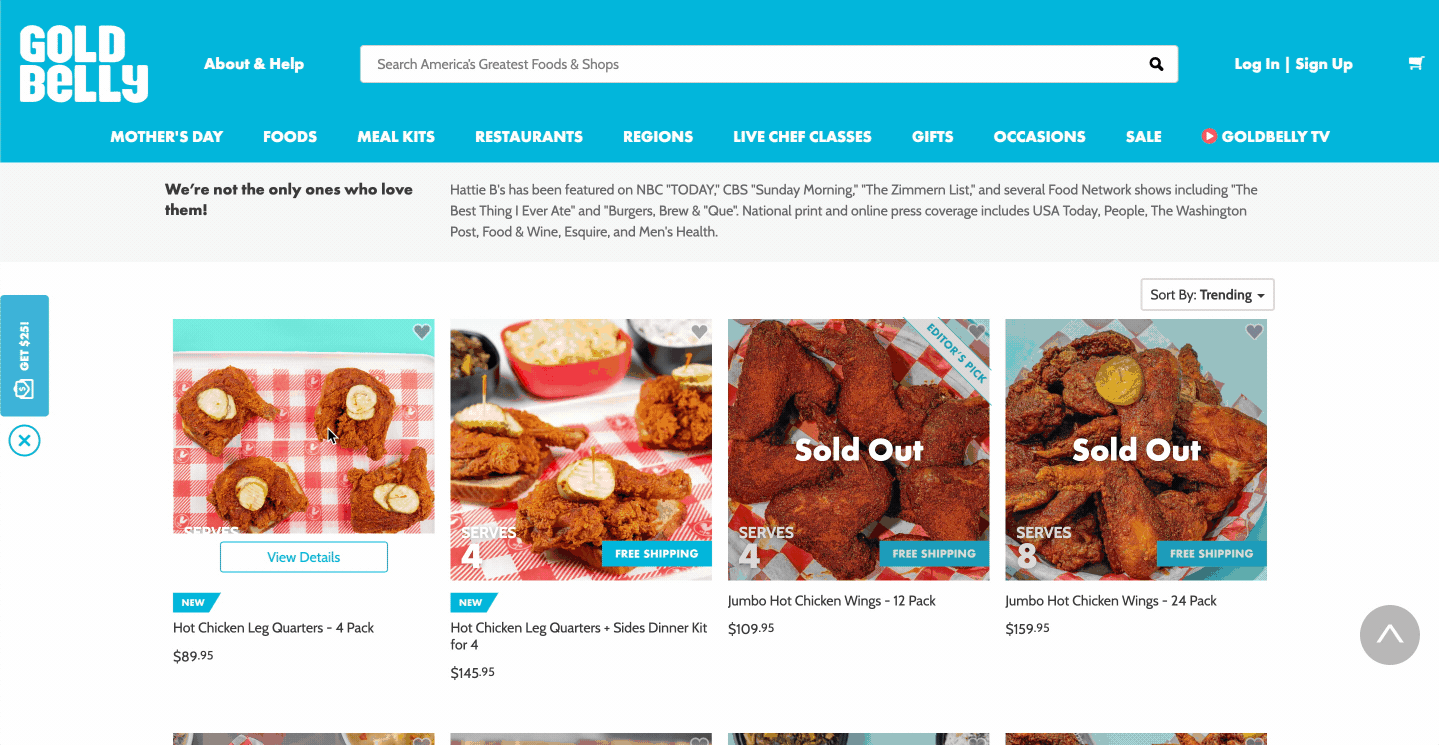 If you have additional questions about the condition of your order, or you believe that your order is not safe to consume, please send photos of your package to our Customer Support team at support@goldbelly.com within 14 days of delivery. While temperature cannot be displayed through a photo, seeing the contents of the package will help us to determine the cause of any damage to your order. Goldbelly is not responsible for orders that are damaged due to extreme seasonal temperatures, however, we handle each inquiry on a case-by-case basis and are happy to assist you.