If the "Ships On" date for your order (as included in your confirmation email) is 3 or more days away, you can add or edit a gift message on your order. Make sure you are logged into your Goldbelly account and follow the simple steps below:
1. If you do not have a Goldbelly account, create one through the button on your order confirmation email first!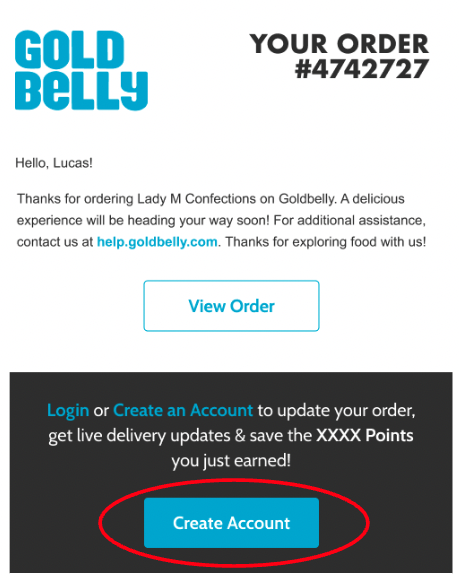 2. Once you have an account, click on the "View Order" or "Check Order Status" button in your order confirmation email. This will take you to the My Orders page of your Goldbelly account.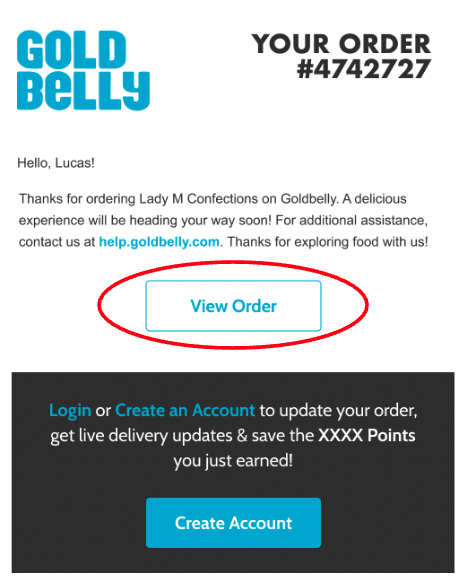 3. Click the "Edit Order" button next to your order number, then "Add Gift Message" or "Change Gift Message". If there is no button on the page, an order modification is not possible because it has entered production. You can learn more about this here.

4. Type your "Gift Sender's Name" and "Gift Message." Please note there is a 280 word character limit on gift messages. Then, click "Update Gift Message."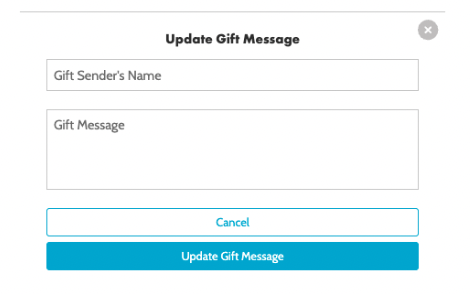 5. Your gift message is now updated!